Locations & Hours
Jackson, TN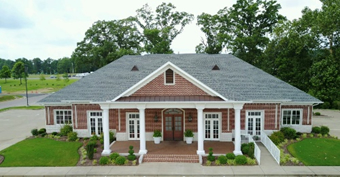 Location
1450 University Dr. Jackson, TN 38305
Lobby Hours
Monday - Wednesday: 8:30am - 4:30pm
Thursday - Friday: 8:30am - 5:30pm
Drive-thru Hours
Monday - Wednesday: 8:00am - 4:30pm
Thursday – Friday: 8:00am - 5:30pm
Closed Saturday
ATMs
No ATM surgcharge at the Union University. Plus because we are a cooperative credit union, our members have access to over 25,000 surcharge-free ATMs nationwide.
How can you find the ATM that is most convenient for you?
Locate ATMs via Online Locator
Finding a surcharge-free ATM is easy with the CO-OP's Online Locator. Just visit COOP ATM FINDER to find a surcharge-free ATM nearest you!
*While CO-OP Financial Services website strives to report the most current information on each location, some institutions may have changed processors or have moved locations. This transaction period may cause a discrepancy in the locations reported.
Locate ATMs via iPhone App
Finding a surcharge-free ATM is easy with the CO-OP's Locator App for iPhone. Using the CO-OP ATM Locator iPhone app, you can find a surcharge-free ATM nearest you, or search for ATMs by specific address, city, state or zip code. Downloading the app is free, easy and there is no registration process. Just search 'CO-OP ATM' in the App Store at www.iTunes.com. Then download, install and go!
*App is for locating CO-OP Network ATMs only. There is no charge for downloading the app at iTunes.com. However, web charges may occur on your cell phone bill depending on your data plan. Check with your service provider.
Locate ATMs via text message
You can also locate a CO-OP surcharge-free ATM via text message. Simply determine your location or area, then text the address, intersection or zip code to 692667 (MYCOOP).* You'll receive a very prompt text response with the location of the CO-OP ATM nearest the location you requested. Please remember, do not text and drive!
*CO-OP Network ATMs, 692667 (MYCOOP) is a surcharge-free service. But check with your mobile phone provider as standard text messaging rates apply. And don't worry, you'll never receive any unsolicited messages by using 692667 (MYCOOP).